Hello, my name is Jacqueline and I write for
Melon Heart
! Allison and I decided to have a guest post swap some time ago, but we wanted to do something extra special. Together, she and I came up with a little challenge-- Five items, five ways (not including shoes or accessories) My favorite thing about blogs is seeing how different bloggers remix what they have in their closets into outfits that are fresh and new even when the clothes themselves aren't so new. It seemed like a daunting task at first, but when I laid my five items out on my bed, I arranged them like puzzle pieces, and it actually became lots of fun!
Now, lets pretend that I don't have a slight shopping addiction, and these are the only five things I have in my closet.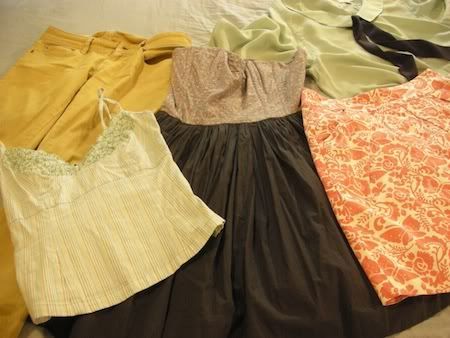 Clockwise
, these items are 1. My favorite pair of golden delicious apple colored jeans. 2. A dress with a floral top/sweetheart neckline 3. A very flowy sailor looking top in mint green 4. An orange and cream butterfly/flower print skirt, and 5. A stretchy sort of top that I hadn't even worn since I was about 14
So, a few of these were like "challenge pieces" to me. The only thing here that I can say I wear often is the jeans. The first thing I wanted to transform however, was the dress.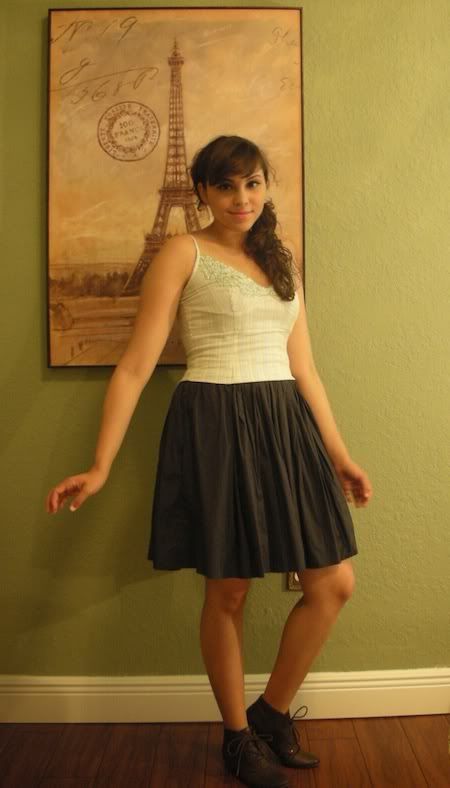 Simple enough, but whenever I wear this dress, the top part is the hardest to pair with a cardigan. Not because cardigans in those colors don't exist, but because I don't own one and sometimes, you just cant find the right piece in the right color. Adding the top I chose changes the color scheme from blues, soft purples, and pinks to blues, whites, and greens. Next, I wondered if this greenish top would work well with the brighter colored skirt...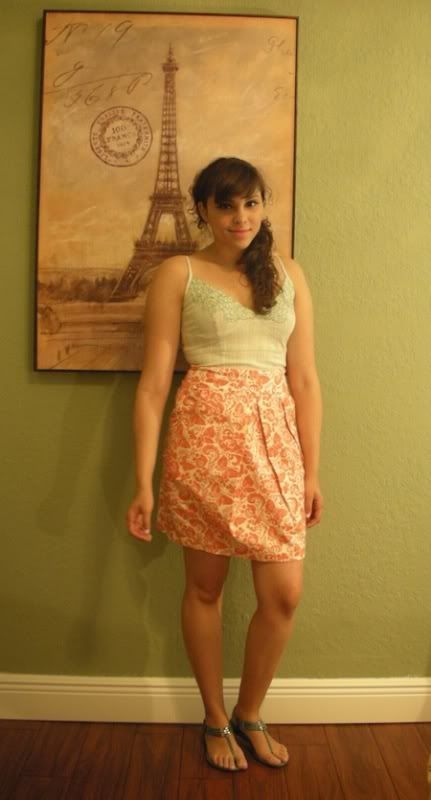 Well, apparently it does! I would have never paired these two together if I hadn't been challenged like this. I wanted to be braver though....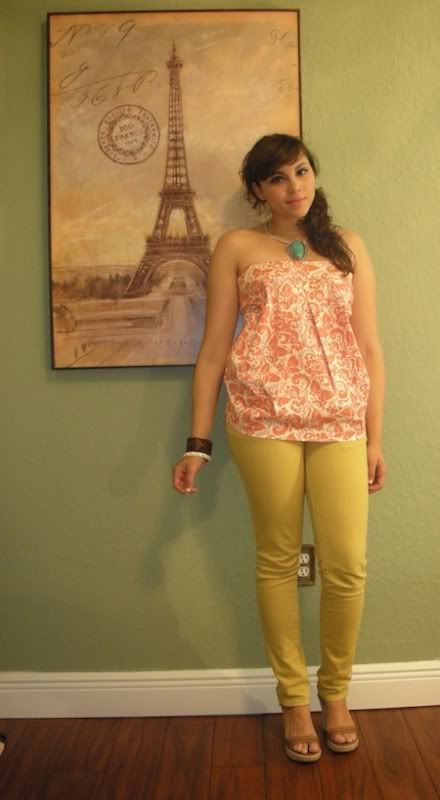 I was definitely the most proud of this combination. I turned the skirt into a tube top. In order to keep a feminine shape, I pinned the pockets together on the inside of the skirt, so it still hugs my waist a little bit, but I didn't damage my skirt with safety pins!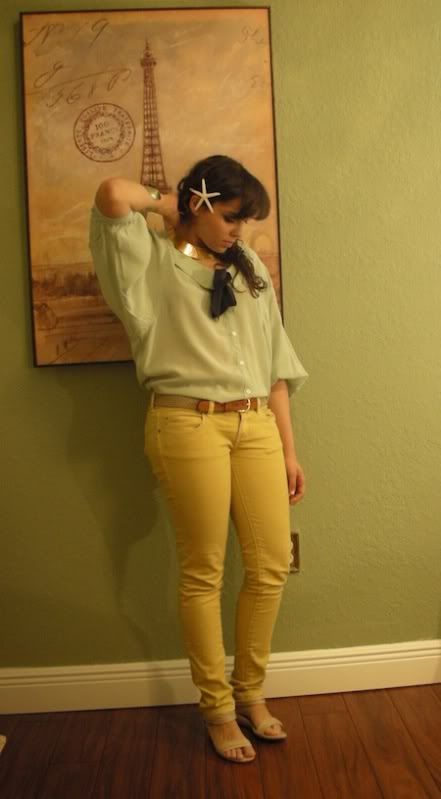 Here, the accessories played a big part in transforming this outfit. I had worn these two items together before, but I didn't want to have it look exactly the same. I paired it with the starfish barrette I made (Bobby pin+hot glue+starfish=barrette!) and a necklace I had originally thought could never work with this top.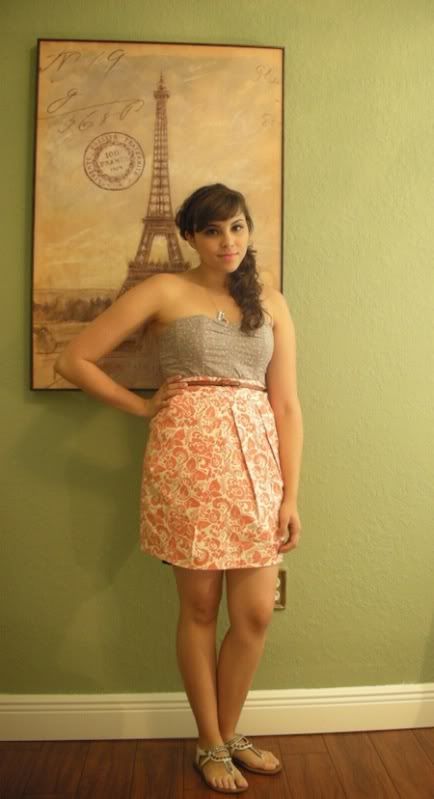 This was another one that I though could never happen. You remember that dress right? Well here is it again! The full skirt is tucked into this pencil skirt. This is a great way to exercise your creativity! I'd find it especially useful if you travel a lot, or for long periods of time. After a certain point, you have no "new" outfits to wear on a long trip. Remixing your clothes in unexpected ways can keep things exciting. Just be sure to pack plenty of accessories, as they can really change the entire look. Luckily, they don't take up nearly as much room!
---------------------------------------------------

Check out my guest post on Melon Heart's blog - HERE
Thank you so much Jacqueline for this fun guest post opportunity! If any of you are interested in future guest posts, feel free to email me your ideas at
ammcgin@gmail.com
.